About Us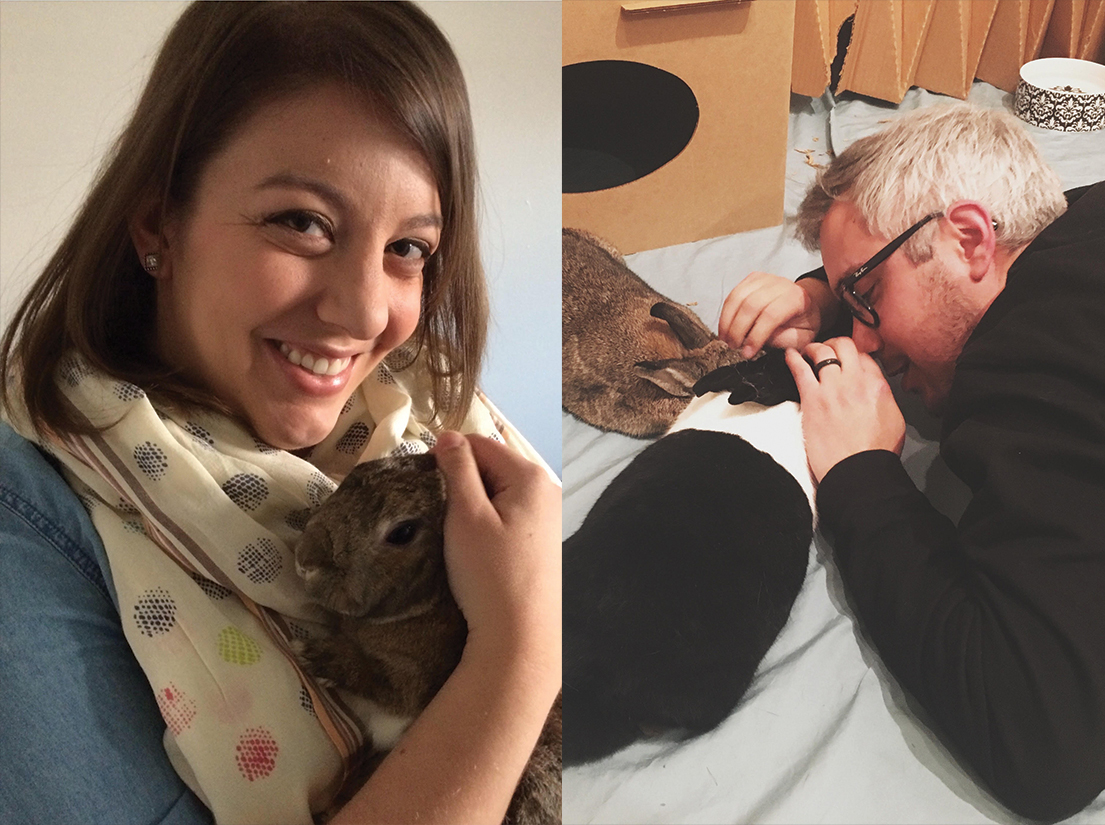 Our names are Larissa and Craig Church, and together with our bunnies we are Cottontail Studios!
Cottontail Studios was born out of two simple ideas – to sell cute rabbit apparel, and to help bunnies in need. After watching BunnyLuv Rabbit Resource Center, the rescue we adopted the bunnies from, struggle with large vet bills and other operating expenses, an idea popped into Craig's head: "Let's design and sell a t-shirt to help raise money for BunnyLuv!" Larissa had been searching Etsy tirelessly for weeks, looking for rabbit apparel that wasn't morbid, creepy, or made for six-year-olds, and we realized there was a real lack of good, quality rabbit apparel for adults. Craig's idea seemed to be a good one.
In the summer of 2013, we released our Adopt Don't Shop shirt, and sold close to 500 shirts to rabbit lovers all over the world. We were able to give $3,000 USD to BunnyLuv Rabbit Resource Center in Los Angeles, California, to help care for the rabbits in their facility. As you can imagine, we were thrilled at the response!
Now, we're very excited to release several additional shirts, as well as a re-release of our Adopt Don't Shop shirt. Our plan is to donate the profits to a rotating list of rabbit rescues and shelters in the United States. Together, we can make a difference in the lives of shelter bunnies – and look good while doing it!